Into the Blue – 2,000 klicks to go
At the end we arrived at the Baikal in one piece and with all the equipment. The word did have spread already. The Siberian AIST TV will turn up soon and make an interview.
The chief of the Limnological Institute of Lake Baikal organized a home stay with great Russian hospitality but he couldn't discourage me to abandon this expedition. He listed all casualties around the lake, where the bears are the number one danger. But still "Deedee would go" ("Eddie would go", slogan of a Hawaiian surf hero killed by a shark) and then he sponsored 2 Liters of Vodka. Home made (moonshiner) 90 % (180 proof): "It is cold outta there you know…!", grinning.
Then, I was "inspired", to link my Sat-phone to the KGB, sorry FSB, who had an office just around the corner. FSB? KGB different name, same people! They will check my position (and listen) as well as they would take care of my mail, to tell my friends at home: all fine (or casualty number x).
Problems caused the luggage and food for my estimated 70 days excursion "Into the Blue". I was short of one partner, the "chickened-out Swede", or he DOAed two days prior our start in Germany… "the bears, you know". So I was short of space and therefore food, too.
I took off. Relieved to start but also sure that this trip could really be a "fight to the finish" … "I should have taken the shotgun with monolith slugs, I was offered", I thought…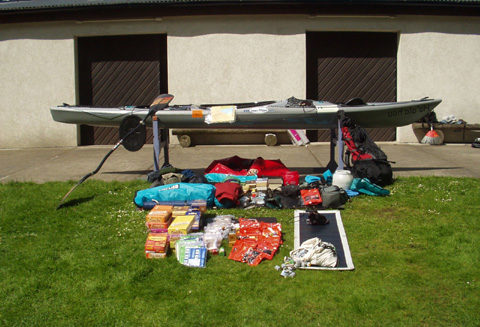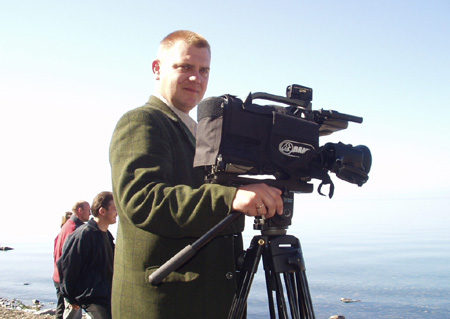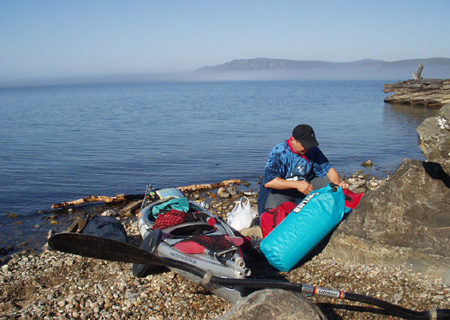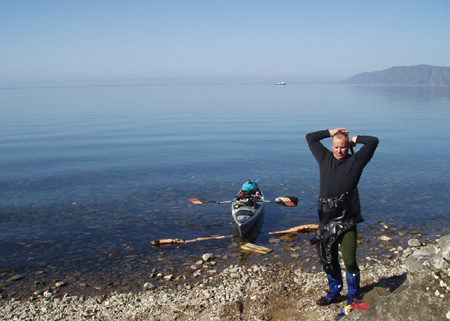 Kayak Adventure
in Siberia
The first solo circumnavigation 
of Lake Baikal
Detlev Henschel
English translation by Philip Brown
This e-book is a narrative about a 1,250-mile long solo kayak adventure on the 1-mile deep Lake Baikal in East Siberia, Russia. The clash of different cultures (Russians, Evenks, Buryats) and the wonders of a not always safe unique and pristine nature with hungry bugging bears, extreme climate, 'Russian improvisation' pushed this experience to the limit for man and equipment. (The adventures can be seen on his YouTube Channel 1life4outdoor.)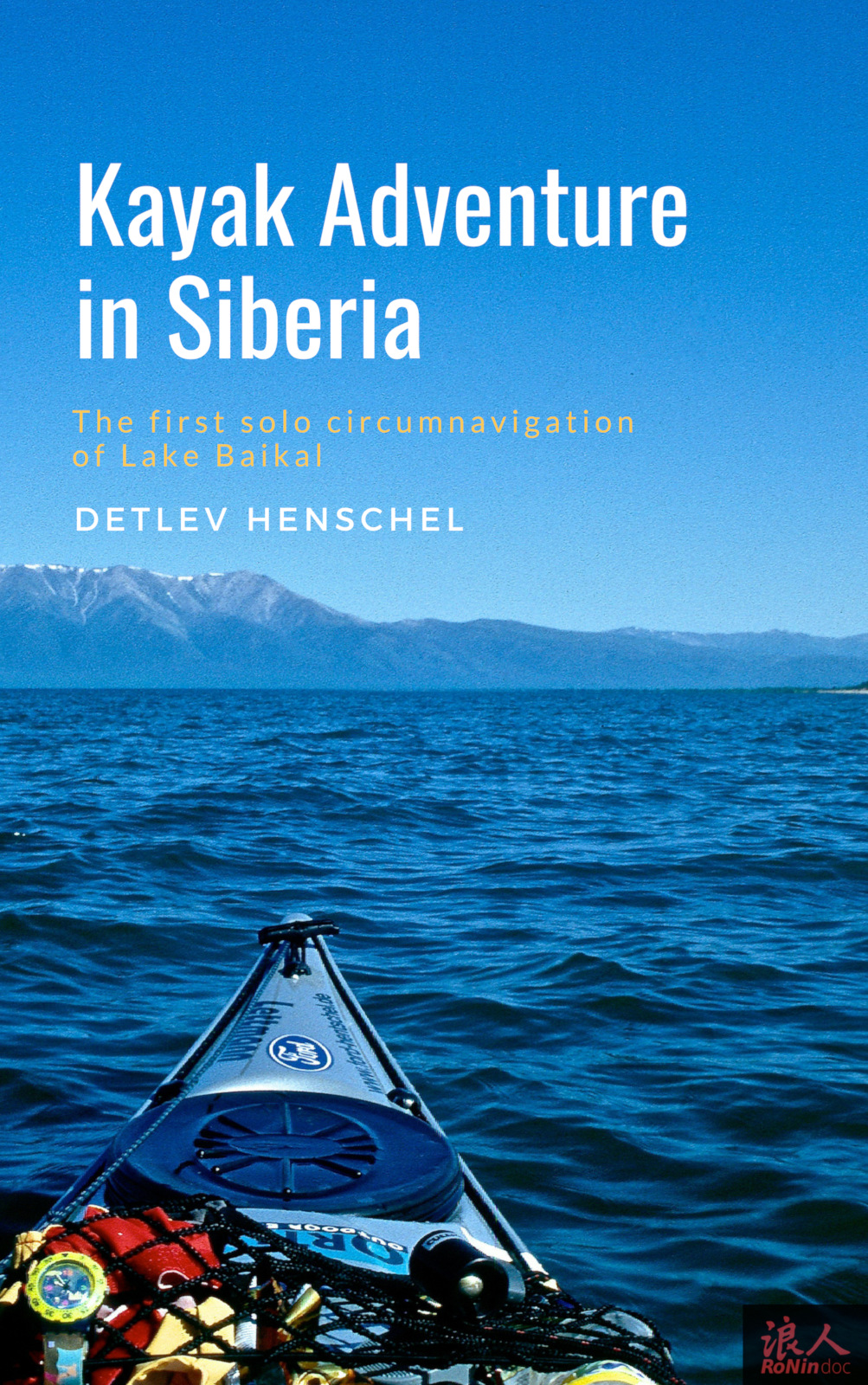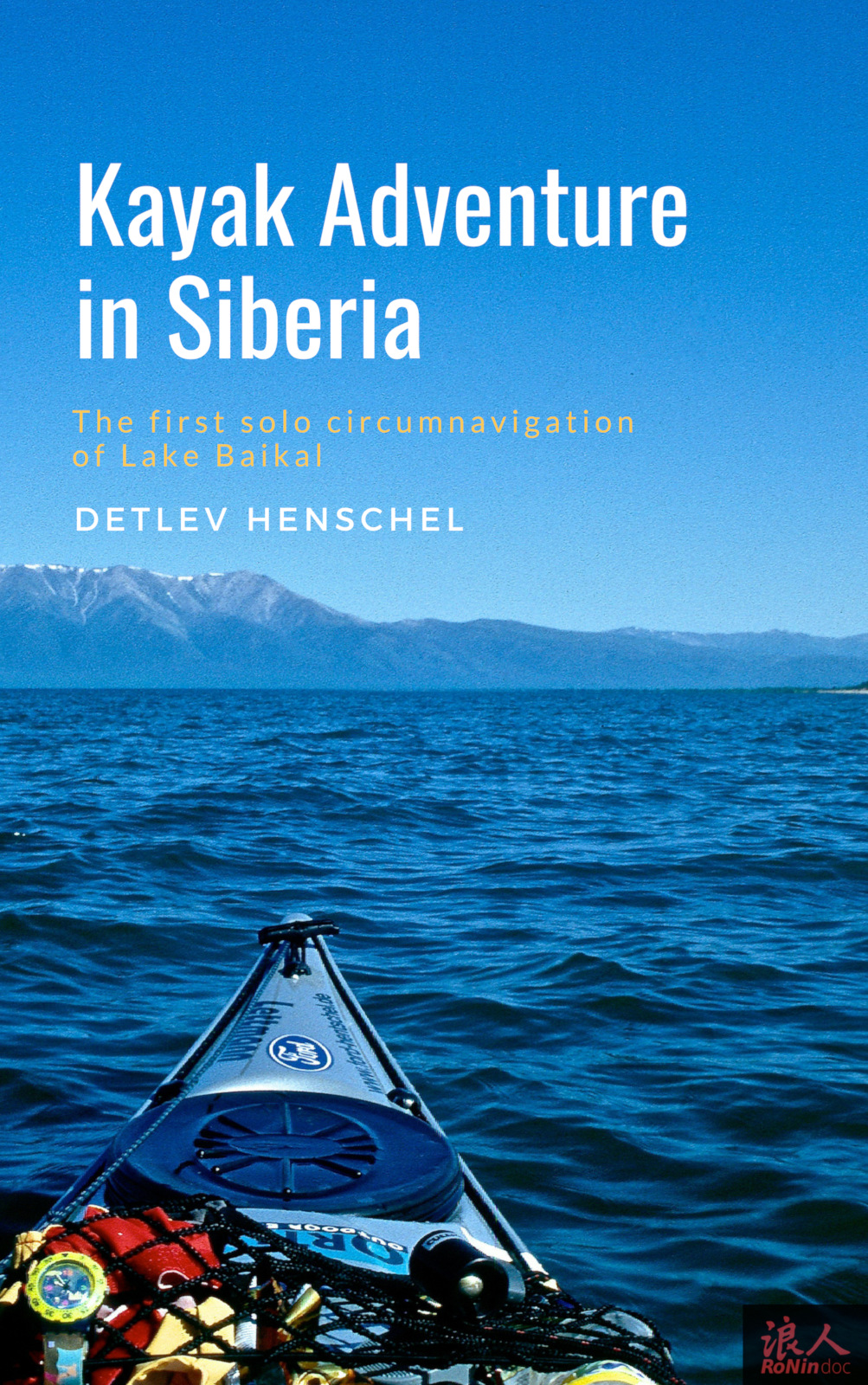 Kayak Adventure
in Siberia
The first solo circumnavigation 
of Lake Baikal
Detlev Henschel
English translation by Philip Brown
This e-book is a narrative about a 1,250-mile long solo kayak adventure on the 1-mile deep Lake Baikal in East Siberia, Russia. The clash of different cultures (Russians, Evenks, Buryats) and the wonders of a not always safe unique and pristine nature with hungry bugging bears, extreme climate, 'Russian improvisation' pushed this experience to the limit for man and equipment. (The adventures can be seen on his YouTube Channel 1life4outdoor.)